Donations
Apostle Paul Ministries, is a Religious Organization dedicated to sharing and teaching the Word of God, throughout the World each day via the internet. We have no collection plate or other source of income to support this World Wide Ministry for Jesus Christ.
Therefore we rely upon the financial contributions of caring people like you.
After all it is written; "Give generously to Him and do so without a grudging heart; then because of this the Lord your God will bless you in all your work and in everything you put your hand to." (Deuteronomy 15:10)v
You may send your Tax Deductible contributions to:
Apostle Paul Ministries
P.O. Box 55996
Hayward, CA 94545
OR
Simply click on the Donate button below. It will take you to a secure site where your CREDIT CARD or E-CHECK donation will be received! Remember Dear One that "God loves a cheerful Giver."
Pay me securely with any major credit card through PayPal!
Apostle Paul Ministries, home of God's Minute is a 501-C-3 Non-Profit Religious Organization, Federal Tax ID# 94-3337076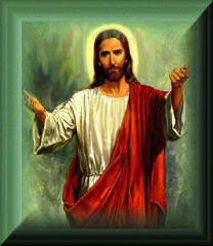 "Vessel from God"
Praise the LORD for you. You are certainly a vessel from GOD. Your messages uplift me, and start my day with a Spiritual Boost!

In His Grip,

Adriese
Read More